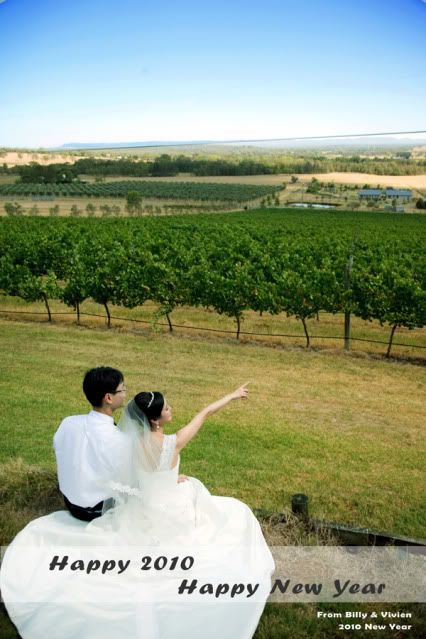 Hi Everybody
,
This is the first post in 2011. First of all, QutieLand wish all of you have a Happy New Year and relaxing holiday.
Due to the peak season of X'Mas and New Year holiday, our responding time on e-mail and enquires have been delayed. We are very sorry about that. And we are trying our best to reponse those e-mail / enquires ASAP. So that please be patient if you didn't get ours reply.

And regarding to the orders, we would like to put several notes about some brands' order which are carrying on right now. But firstly don't be panic, that's just can say a short report about update information, but not an issue report:



1. Holiday in China
Some of you may awared that due to the growing of economic, the public holiday in China is more than before (as the staff request more and more benefit comparing than before, so the old knowledge of China didn't have much holiday for staff is not applicable anymore). Apart from some traditional holidays in China (like Chinese New Year, National Day of China), right now they will have more public holidays, e.g. most of the local courier companies have 3 days off at least during the New Year (1/1). And some shop / office / factory may even close during X'Mas time.

We hope that you will understand as they got more public holiday, sometimes the order / delivery may be delayed for a short while (may be up to several days). So that incase your order have been delayed a bit and didn't received the update info from us, please don't be panic and be patient to wait for our notice. And we are more than happy to explain the situation if you are worry about your order.


2. Delivery Time
Some girls noticed us (or even complained) that the delivery time of parcel from China is longer than before during the X'Mas period. Some parcels got to take about 20 days to ship from China to US / Europe.

Due to this situation, we have checked with the EMS office in China. They noticed that it is very normal during the X'Mas and New Year period, and they also cannot avoid as there are too many parcels got to send out in this period of time. So that they cannot garantee that the shipping time can be as fast as normal day.

We hope that you can understand that the shipping time is hard to control during this peak season of the year. And in case your parcel is really delay (e.g. just noticed that has been shipped out from sorting centre, but no update for about 10 days after that), you can just feel free to let us know. We will definitely will help you to follow up your parcel. And in most situation, it is just delayed, but not lost. So don't be worry about that.

And just for reference, if next year want to get some clothes for X'Mas, then the order should place as early as possible, e.g. early of Nov.


3. Order placed before X'Mas
Some girls have started to chase up about the order placed after X'Mas delivery deadline, but before X'Mas. Due to the Point 1 we have noticed above, some seller / factory / local courier has been closed for holiday for several days, so that some orders may be delayed a little bit. We have kept checking with all of them to make sure the orders can be delivered ASAP.


4. Black Saint Boots Order
Some girls have placed the order at about end of Oct to Nov, and concerning about the delivery time. We have received the notice from the supplier on yesterday, they told us that the boots order will be started to deliver about end of next week. That will according to the order sequence on delivery.

We understand most of you have been waited for quite a while, we will notice you and organize the boots to ship out to you once they are ready. Once again, we thanks for the patient on waiting.


5. DollscroPs Little Deer Series Order
Lot of girls has placed order on this series, and kept waiting that for a while (but please clarify that the order is on schedule and didn't delay at this moment). We have just received the notice from the supplier that they can start to deliver the order in the coming week. And of course we will organize to ship that to all of you once we have firmed your order has been finished.


6. Infanta Emperor Nightingale Series Order
Some Infanta Coat order has been delayed for about several days to a week due to the X'Mas and New Year holiday in between. And Infanta noticed that the order will be started to delivery during the coming week as well. They would like to apologize on the delay to those girls who have placed order. And they promised that they will improve that in the 2010 X'Mas period.





And 2 more extra information about some items for ordering:



1. KidsYoYo Violin Rose Series


Some girls showed their interest on this seires, but not placed order yet. We would like to notice that the order of this series of this series will be closed soon. If you still have interest on that, please don't be too late to notice us.



2. Secret Shop Tea Party Shoes Waiting List


We have firmed that we still got some SS9807 and SS9809 special color instock. We will notice for those girls who has put on waiting list very soon. As there are a lot of girls waiting, if we send out the e-mail to the girls on the waiting list and didn't get back from her within 3 days, we will assume that she doesn't want that anymore. So please aware that.






That's all we would like to report about some current situation on orders. If you haev further questions about your order, just feel free to send e-mail to us. We will reponse to that ASAP.



Regards,

QutieLand - Billy